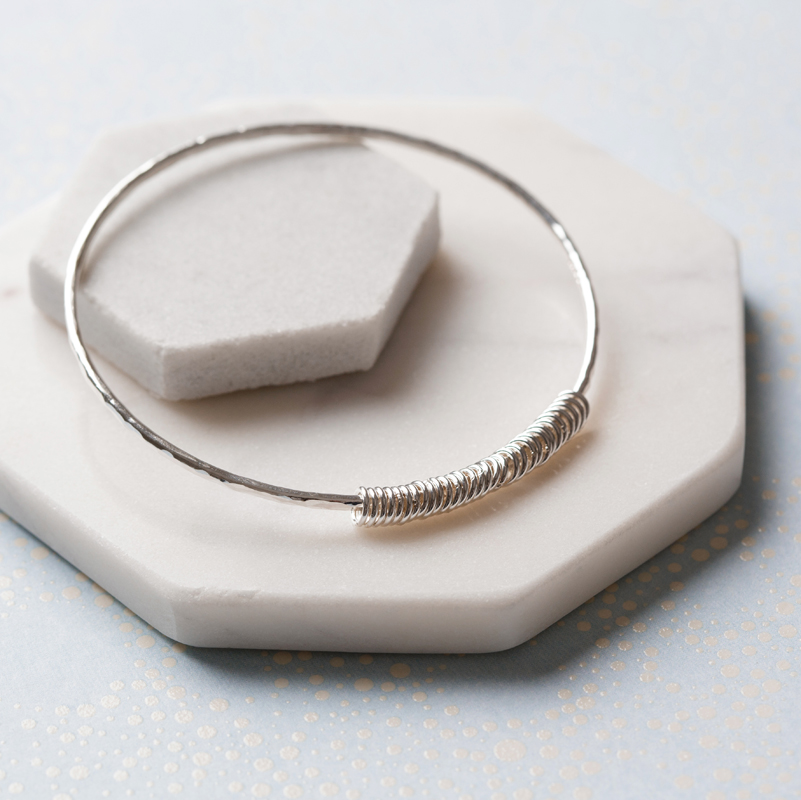 One aspect of jewellery that I've always loved is its inclusivity. In contrast to fashion, jewellery (putting cost to the side for moment) has always been accessible to everyone, regardless of physical factors such as clothes size or skin colour. A great piece of jewellery can take us through the decades, be handed on to loved ones and live many a life. Add sustainability to the reasons I love what I do!

However, sizing does matter when it comes to bangles and bracelets. My bangles come with a standard diameter of 6.5cm which fit most wrists comfortably and the bracelets standard size is 19cm. As all my pieces are hand crafted, I can easily adjust the sizing if needed. Buying online always comes with the risk that a piece does need altered after purchase and I am happy to do this free of charge at any point so you can always shop with confidence.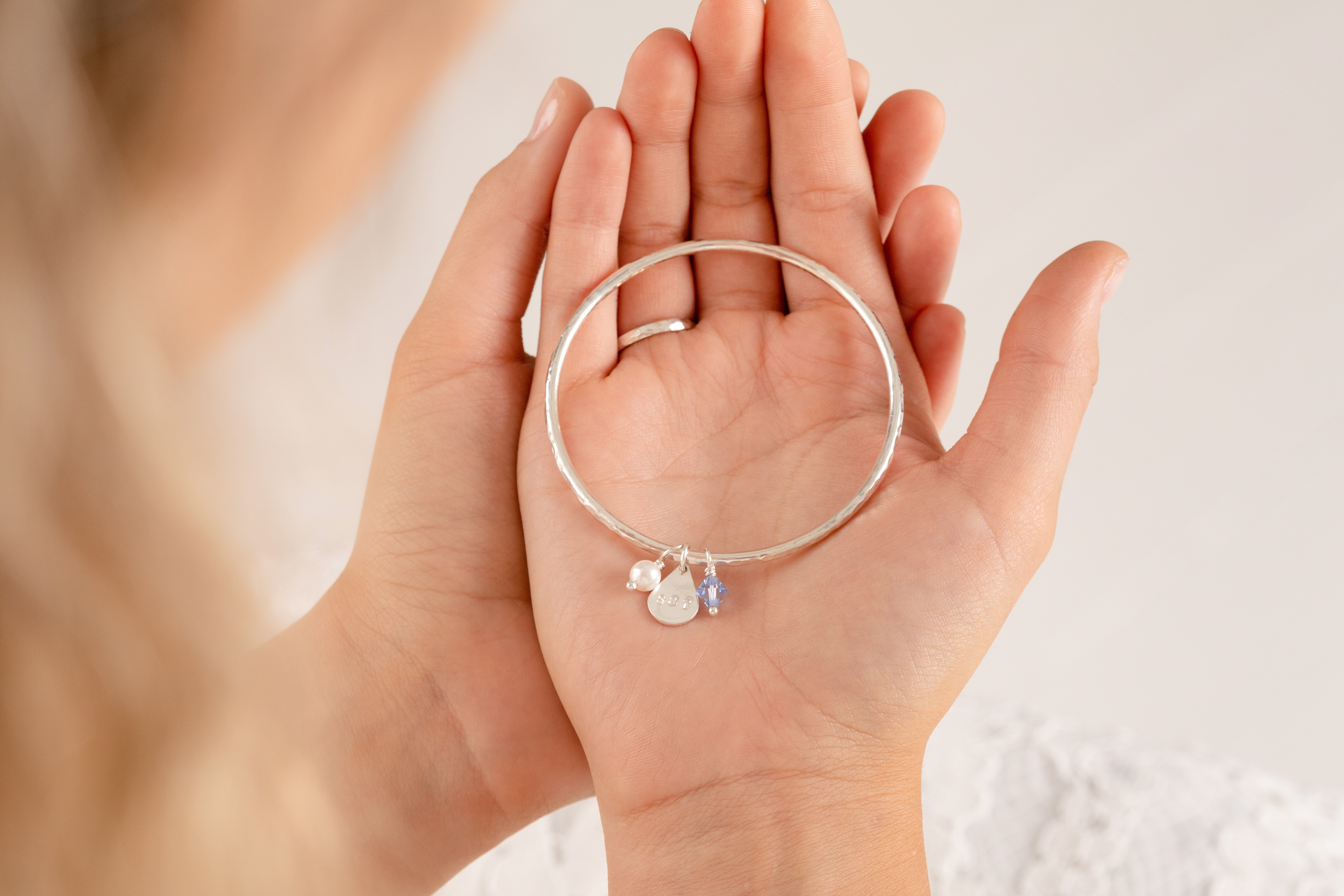 If you want to check which size might be best for you before buying, you can do so two ways: 
1 – Measure an existing bangle that fits you well 
Simply measure the internal diameter (across from one side to the other straight through the middle of the bangle) making sure you measure from the inside of the bangle and not the outer edge.  
2 – Measure your hand with a tape 
Bend your thumb as far as possible into your hand. The kind of position you would put your hand into if you were putting a bangle on, with the thumb reaching toward the little finger.  
Then wrap a measuring tape tightly around the widest part of your hand. It is important to not take a loose measurement here, as you are finding the smallest size you can make your first into.  
If you find that your measurement is a lot smaller or bigger than 6.5cm simply get in touch and I can custom make a bangle that fits you perfectly.  
Jenny xx