Sizing jewellery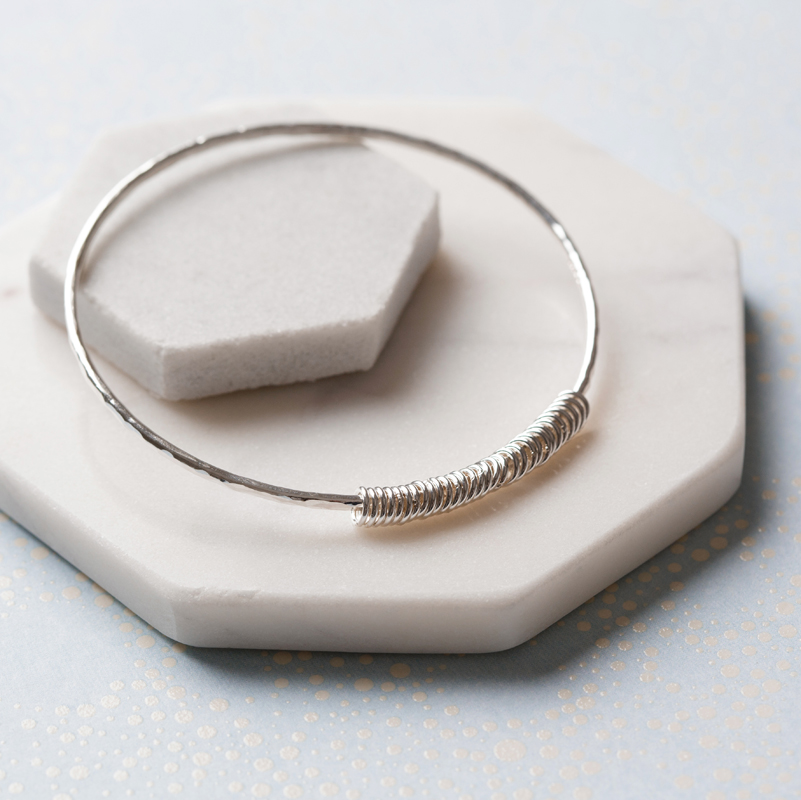 One aspect of jewellery that I've always loved is its inclusivity. In contrast to fashion, jewellery (putting cost to the side for moment) has always been accessible to everyone, regardless of physical factors such as clothes size or skin colour. A great piece of jewellery can take us through the decades, be handed on to loved ones and live many a life. Add sustainability to the reasons I love what I do!

However, sizing does matter when it comes to bangles and bracelets. My bangles come with a standard diameter of 6.5cm which fit most wrists comfortably and the bracelets standard size is 19cm. As all my pieces are hand crafted, I can easily adjust the sizing if needed. Buying online always comes with the risk that a piece does need altered after purchase and I am happy to do this free of charge at any point so you can always shop with confidence.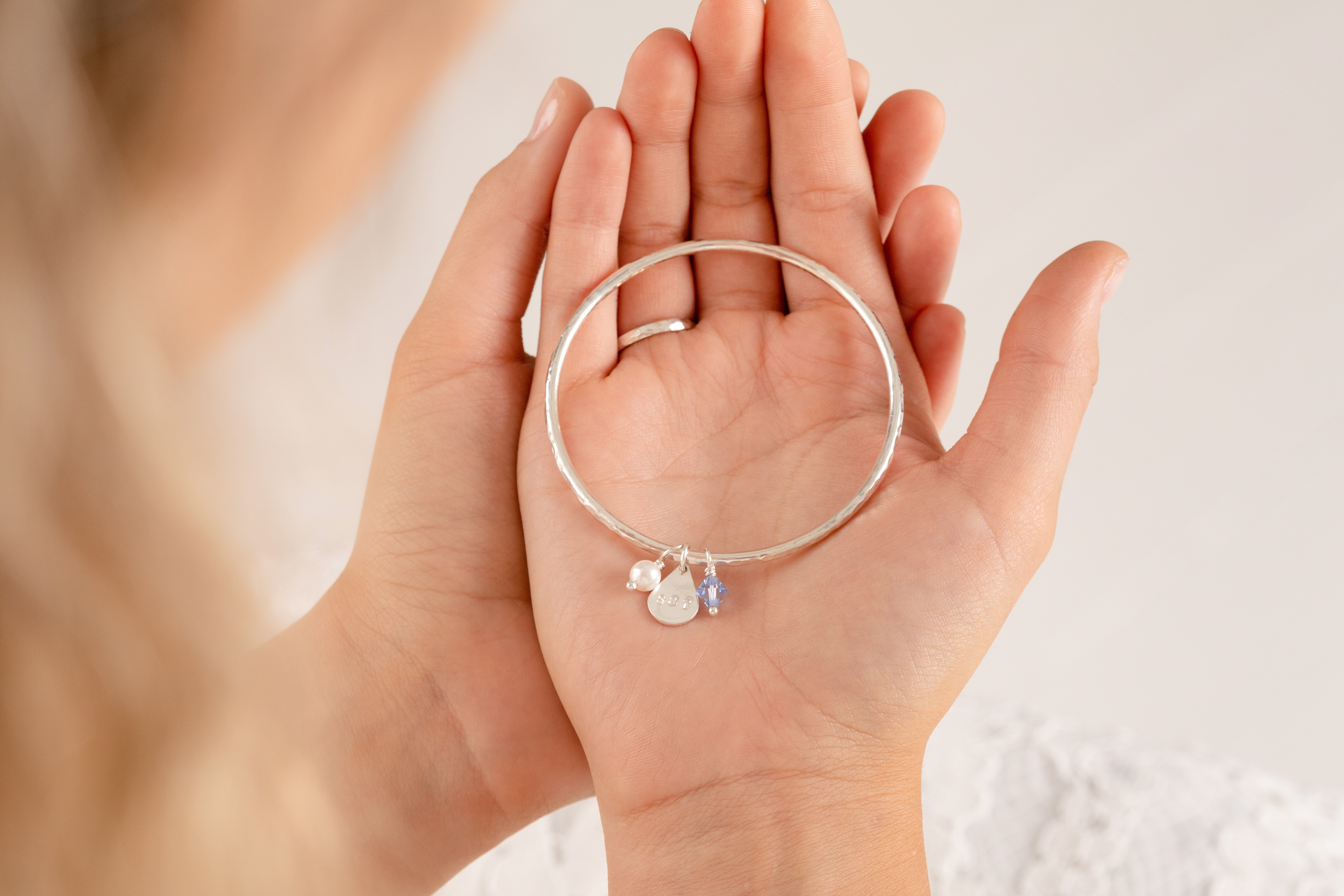 If you want to check which size might be best for you before buying, you can do so two ways: 
1 – Measure an existing bangle that fits you well 
Simply measure the internal diameter (across from one side to the other straight through the middle of the bangle) making sure you measure from the inside of the bangle and not the outer edge.  
2 – Measure your hand with a tape 
Bend your thumb as far as possible into your hand. The kind of position you would put your hand into if you were putting a bangle on, with the thumb reaching toward the little finger.  
Then wrap a measuring tape tightly around the widest part of your hand. It is important to not take a loose measurement here, as you are finding the smallest size you can make your first into.  
If you find that your measurement is a lot smaller or bigger than 6.5cm simply get in touch and I can custom make a bangle that fits you perfectly.  
Jenny xx
The Mother's Day Gift Guide for 2019
With Mother's Day just a few short weeks away, now is the perfect time to start considering that special gift to spoil your mum on the 31st of March. Well worth taking a little time over and putting some research in, this is the only occasion throughout the year that marks how amazing our mothers really are, and celebrates all that they have done for us.
Read on to discover ideas for the perfect Mother's Day gift, with the Mother's Day gift guide for 2019…
1.Personalised Jewellery
Personalised Silver Links Statement Necklace: This beautiful contemporary design makes the ideal gift for stylish mums and will be a keepsake that she can cherish forever. Featuring a long links chain and personalised silver disks, each washer can be personalised with a name or short message such as 'love you mum'. This is a fantastic gift to give with your siblings, as you can each include your own short message.
Mum and Daughter Bracelet Set: This set includes two simple and contemporary silver sterling bracelets, each of which can be personalised with a letter or number. Featuring one adult size and one child's size bracelet, this is perfect for mums with young daughters. The ideal gift to give from Dad to mother and daughter, or for Dad to arrange to be gifted from daughter,  this lovely set enables mum and daughter to have a matching pair that they can wear daily and cherish.
2.Beautiful Bouquets
You can't go wrong with a beautiful bouquet of flowers for Mother's Day. Something all mums will appreciate, flowers are a lovely gesture and will make her feel really special. Cornish Blooms provide the option to send flowers by post all across the UK. With a selection of spring flowers, including scented narcissi, tulips, alstroemeria, hyacinths and daffodils, a mixed bunch is the ideal way to bring spring into the home and show your mum how much she means to you.
3.Natural Aromatherapy
It's no secret that mums work hard, often putting the rest of the family before themselves and prioritising the needs of others first. A wonderful gift for Mother's Day is giving them the opportunity to take care of themselves for a change, with luxury aromatherapy. Beatitude create a beautiful range of natural aromatherapy products, including bath oils, body oils, candles and facial oils. Consider gifting just a few products, or create a pamper set to encourage your mum to take more time to herself to relax.
4.Traditional Jewellery
Freshwater Pearl 9ct Gold Pendant: This beautiful delicate chain and single ivory freshwater pearl pendant is the perfect gift for mums with a more traditional style. Classic and elegant, this is the perfect reflection of your mother's character and is a truly special piece that is both wearable, but will also become a keepsake that can be cherished for years to come.
5.Making Memories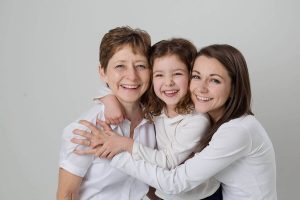 You might have heard your mum complaining about not having a nice photo of all the family, or of the two of you together before. Mum's are proud of their families, and will cherish nothing more than a beautiful photo of you together.
Blue Sky Photography in Edinburgh are offering Mother's Day photoshoots, so that you can gift your mum that family photo she's always wanted.
With so many wonderful gifts to choose from, there's something to suit all mums and budgets for Mother's Day this year.