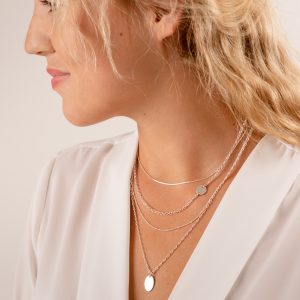 I love to wear necklaces all layered up but the constant tangling of chains and catches ending up at the front annoyed me a bit so I decided to create some layered necklaces sets which wouldn't have this problem. To make these even more versatile, I've designed them with a removable 4th chain so you can wear the necklace with or without this one and even wear the longest chain on its own!
Without 4th chain

4th chain worn individually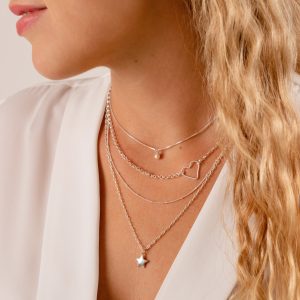 I hope you like these as much as I do!
Jenny x