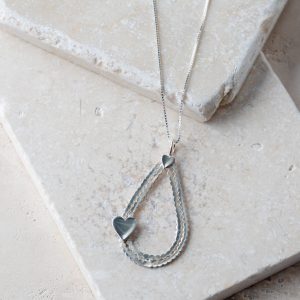 🎁 On the fifth day of Christmas… 
Today's piece is this teardrop heart necklace. It's worn as a long necklace on a 30" chain but I can give you a shorter chain instead if preferred. It's reduced from it's usual price of £48 to £35. 
The offer lasts 24 hours (until 2pm on Sunday 8th December 2019)/or until sold out.