One of the lovely things about running a small business is my interaction with you!. I am so very lucky to have many repeat customers who come back time after time and often because they are looking for the perfect gift. I have written about gifting jewellery before – in more general terms – but with Christmas round the corner, I thought we could make selecting the perfect present a little easier with the 2021 JGJ gift guide. Rather than doing the usual (and let's face it boring) 'for mum, for teacher, for friend' list, here's something different. Hope it helps! 
For someone who has been there for you in 2021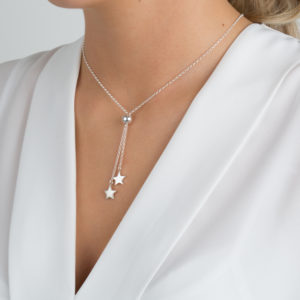 If you are looking for a Christmas presents that is also a big thank you, my sterling silver stars lariat necklace says it all. A star for a star in your life.  
For the outdoorsy friend who's happiest walking the dogs  
My new twig necklace and studs compliment the twig cuff which has been a best seller since I've launched it. A wonderful rustic keepsake and truly unique collection.  
For the eco warrior in your life  
The new silver nugget collection – pedant, studs and bangle – is made from melted down scraps of sterling silver or pieces that didn't quite work out as planned, giving it a new stylish life. Each pendant is a one off as each nugget will be slightly different.  
For the beach lover  
How pretty are these shells? Choose from gold or silver and off (to the water) we go. The shells on these pieces have all been collected on my local beach. 
For when it just has to be gold  
Just in time for Christmas my sweet dove studs and necklace now also come in luxurious 9ct gold. So pretty and so special. 
For the stacker of bangles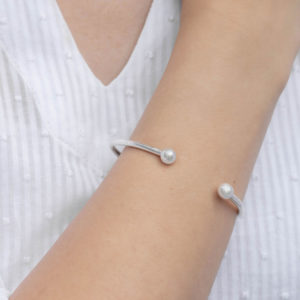 There is a new bangle on the block, and it plays well with just about any piece! The torque is classic, elegant and timeless all wrapped up in time for Christmas.  
And when you have chosen the perfect gift, don't forget that gift wrapping is available. 
Merry Christmas!
Jenny x